Beautiful day in California
Vogon Poetry is now available in the App Store!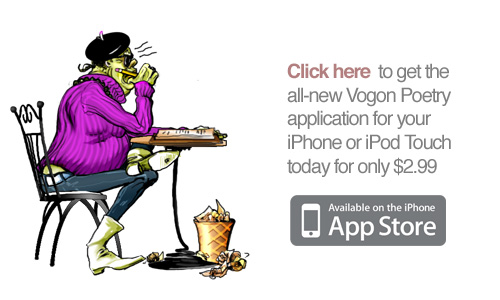 I'm proud to announce the immediate availability of our Vogon Poetry application for iPhone and iPod Touch. You can get it in the App Store for $2.99.
How to file a DBA (Doing Business As / Registration of Fictitious Name) in Missouri for $7.00

Now we're cookin! 🙂
It's surprisingly simple to get a Fictitious Name registered in Missouri, and it only happens to cost $7.00.
Simply click here: Missouri Registration of Fictitious Name and then fill out two simple online forms (takes about 1 minute), submit your credit card info for $7.00 and you'll get an immediate confirmation of your name and PDF invoice and registration documents to download.
Very handy if you're applying to something like the iPhone Developer Program and they need to see documentation… 🙂